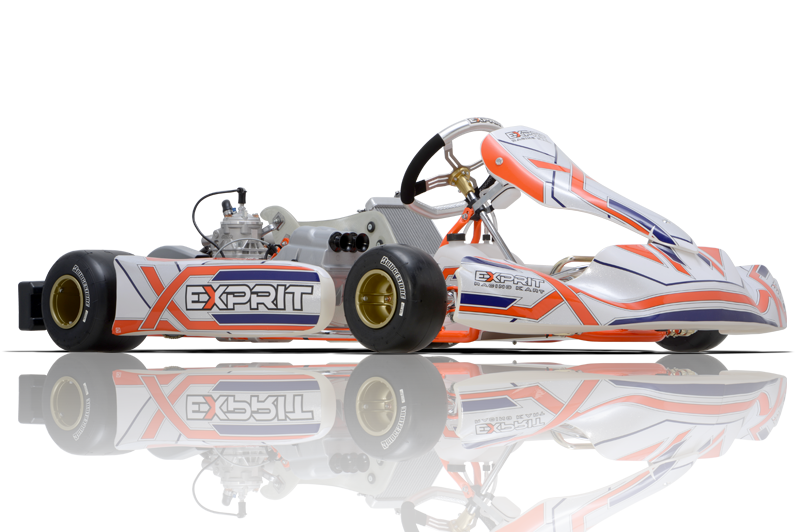 Exprit 2017 – Nordix
Exprit NORDIX is composed by a frame realized with Ø 28 mm tubes in molybdenum chrome steel with 1010 mm wheelbase, suitable for drivers from 12 to 14 years old.
It is available in the Basic version with OTK components in machined aluminium and axle of 30mm or OTK magnesium components and axle of 40mm.
It is provided with eccentric washers which allow the adjustment of the camber and caster and with front bar which allows to modify the rigidity of the frame.
It is equipped with OTK BSM brake system, 4 spokes steering wheel high grip, 3lt fuel tank , OTK M4 bodyworks complete with stickers and rear plastic bumper.
Comments